Fun and games with our attractions in Maxiland Griesheim
The following Maxiland attractions are available for you.
The ultimate fun is guaranteed here. It doesn't matter if you are just passing by or if you are celebrating your birthday!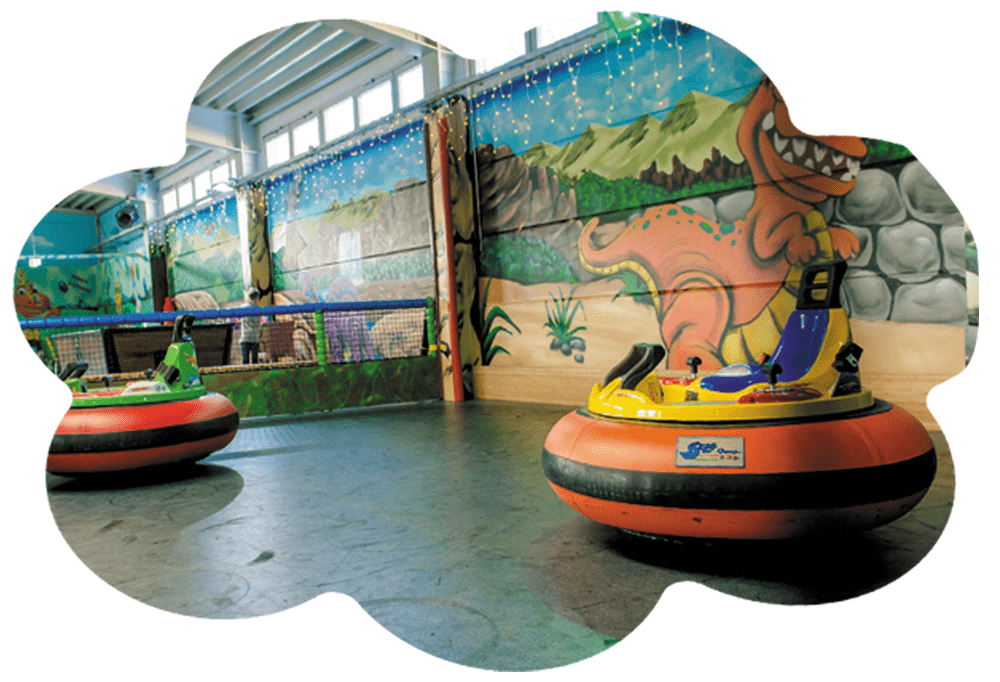 The Fun from the classic at the fairs can be experienced with us all year round. Simply get into our bumper cars andand and start bumping!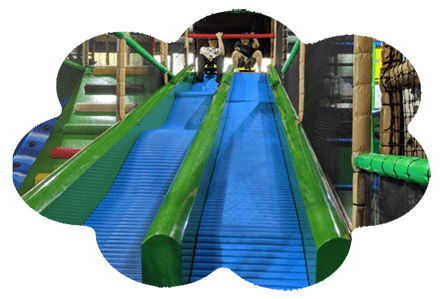 Simply click on our sledges and off the post! The children can either whiz down the straight roller slide or on our wavy roller slide down on our wavy roller slide.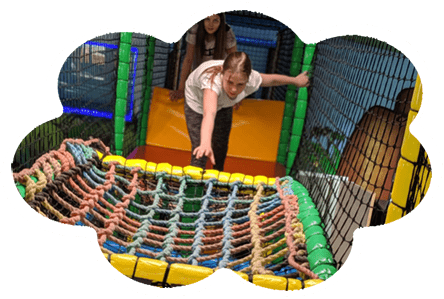 Climbingmaxe get their money's worth here. Whether above, below or on the sides - here the whole tunnel is suitable for climbing.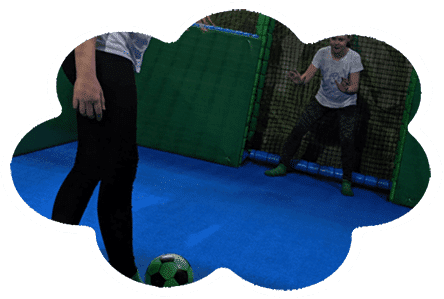 The fans of the lawn sports can in our indoorplayground the round into the square and prove their and prove their playing skills in a match..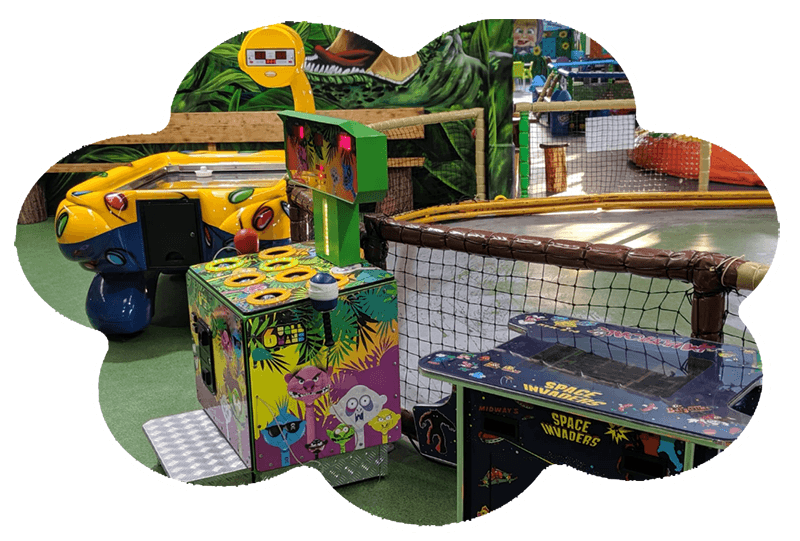 Besides Air field hockey and Whack-A-Mole, the classics among the attractions in an indoor playground, we offer you and your children many other playground equipment.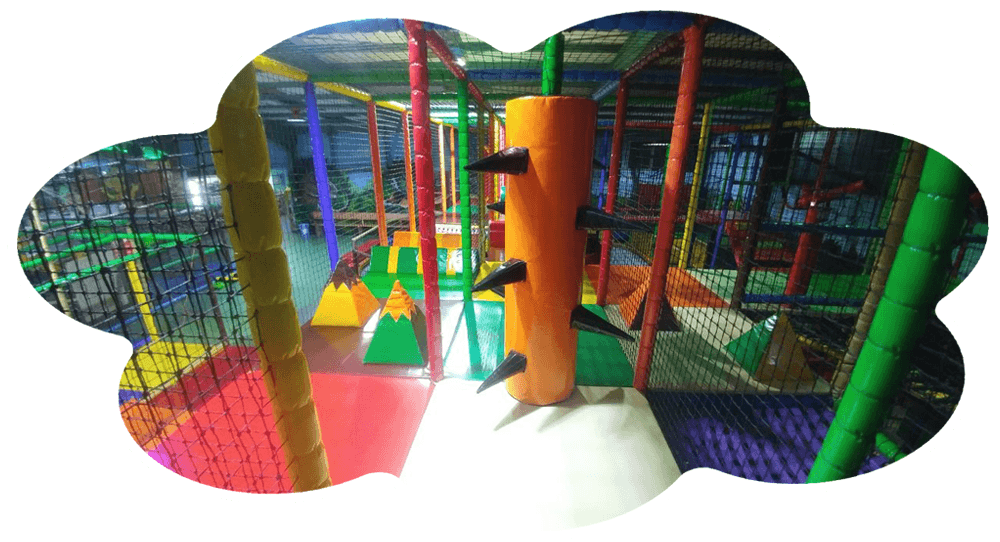 At our parkour in the indoor playground in Darmstadt, challenges and obstacles are wherever you look.wherever the eye can see. Kids feel like the great ninja warriors when conquering our adventurous Parkours.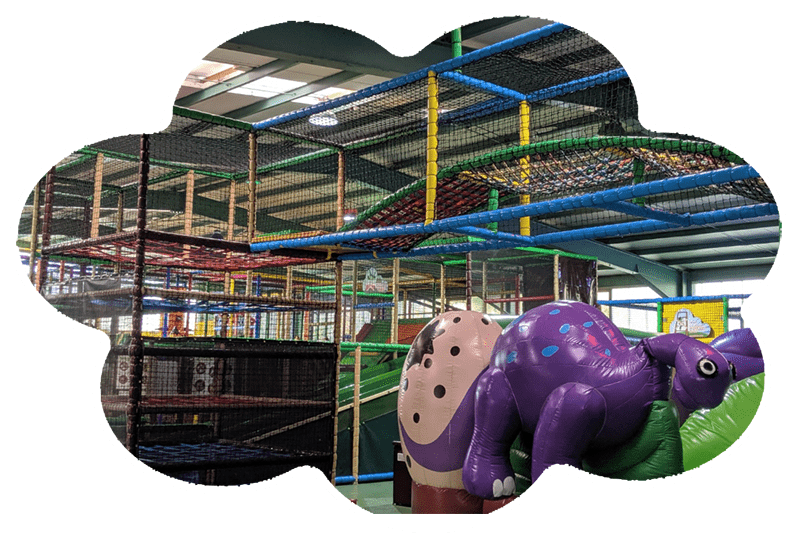 Kids can explore our indoor playground from above on our climbing bridge.from above. Climbing enthusiasts will get their money's worth here.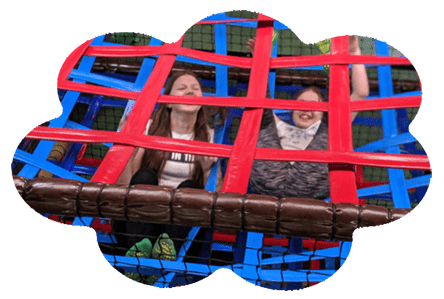 Like Spiderman, the children can climb through the large spider web on our Spider Wall and practice their strength and dexterity.and practice their dexterity.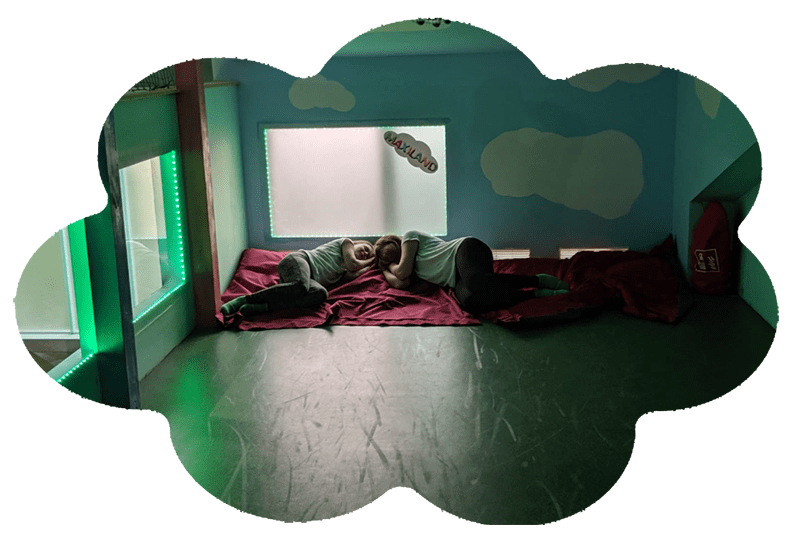 Would you like to take a break? If you need a little break between all the romping, climbing and sliding, you can relax in our Chill area.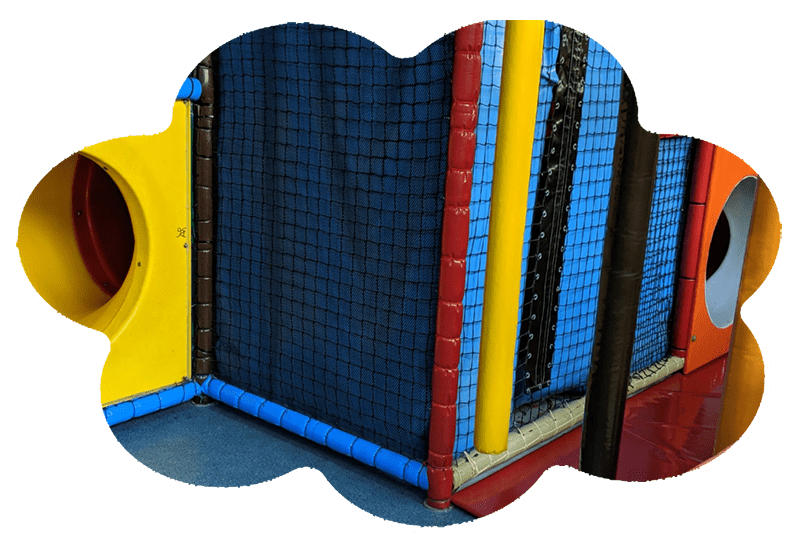 This attraction offers the ideal opportunity to hide and diveThis attraction offers the ideal opportunity to hide and dive while playing. Of course, the way there first be climbed.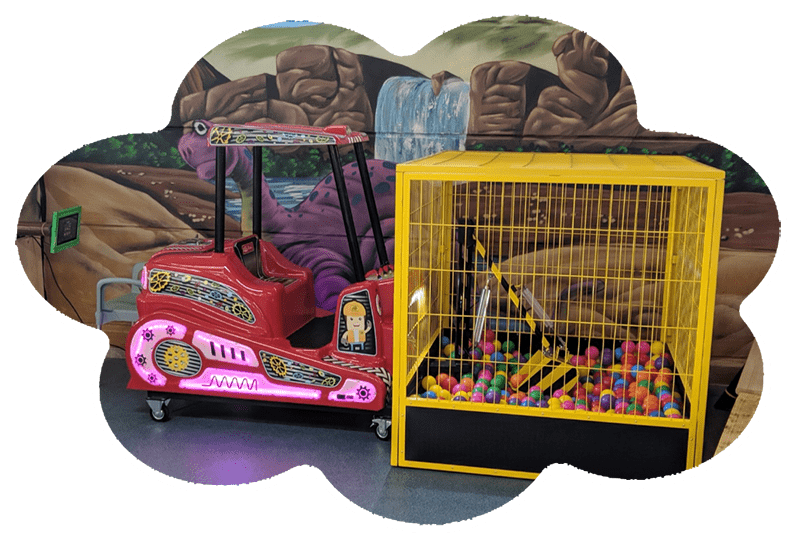 Shovel with the excavator like the big boys. With this attraction children can play in our indoorplayplatz practice their concentration and dexterity in a playful way.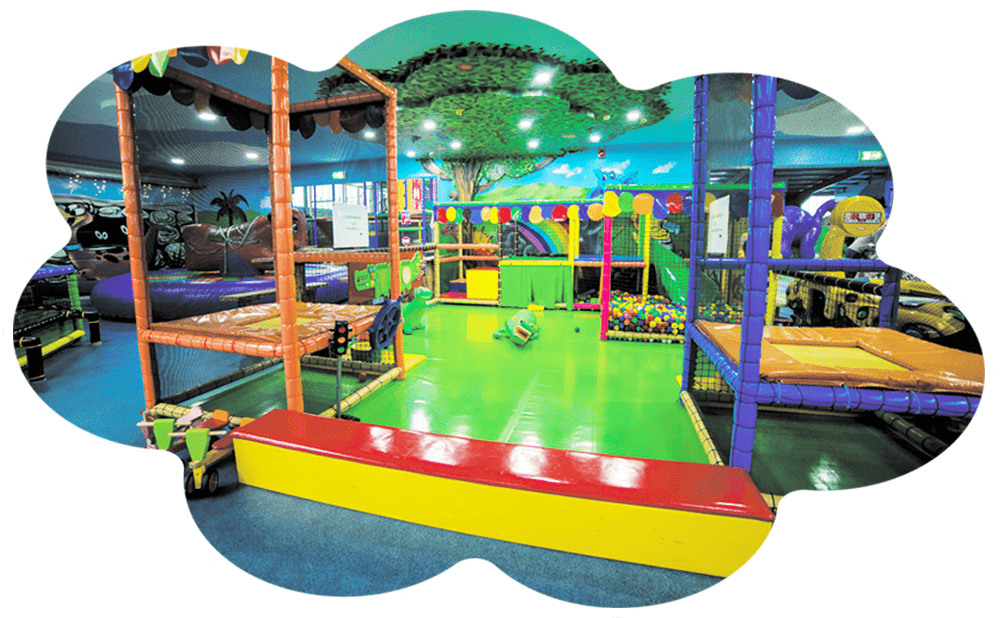 The smallest play guests in the Maxiland Darmstadt have their own area where they can play undisturbed by the grown-ups. from the grown-ups. Ideally visible for the parents.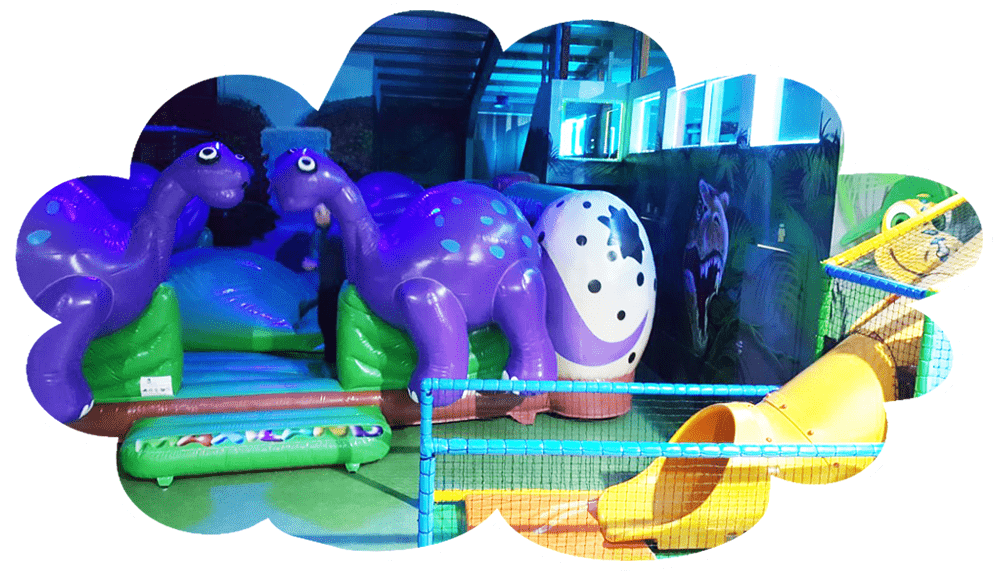 Jumping and falling is simply the greatest! With this attraction, children's fun is not neglected.We make bouncy castle dreams come true.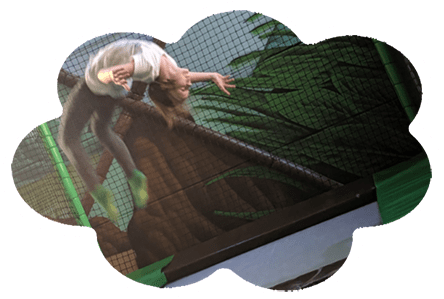 Who jumps the highest? On our trampolines the children can bounce for all they're worth and reach for the sky. Only flying is more beautiful.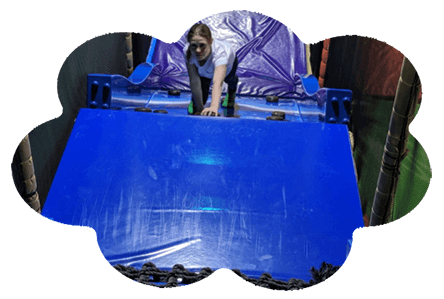 Crawl, climb, hold on, slide and don't lose your balance. Our parkour puts your sense of balance and motor skills to the test.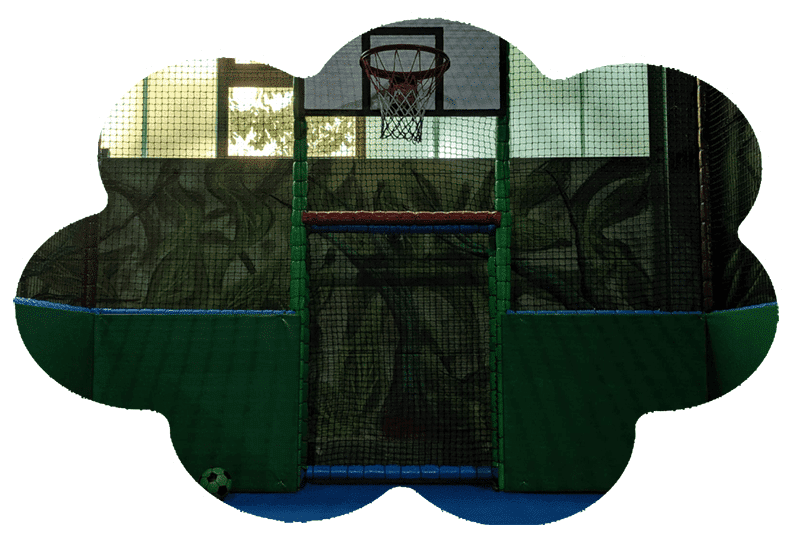 In our indoor playground in Darmstadt, the children can shoot baskets and find or develop their talent playing basketball.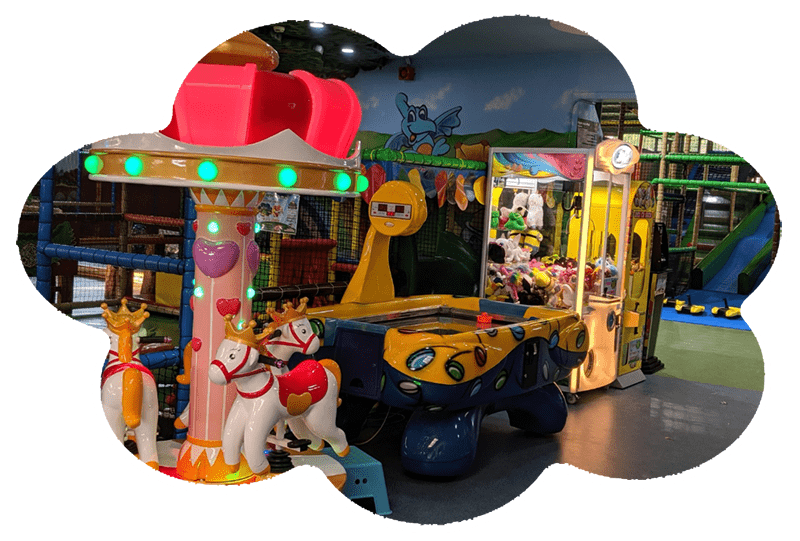 Whether it's a grab-and-go machine or a small children's carouselll - next to un addition to our big attractions, our indoor playground also offers small leisure activitiesactivities for the whole family.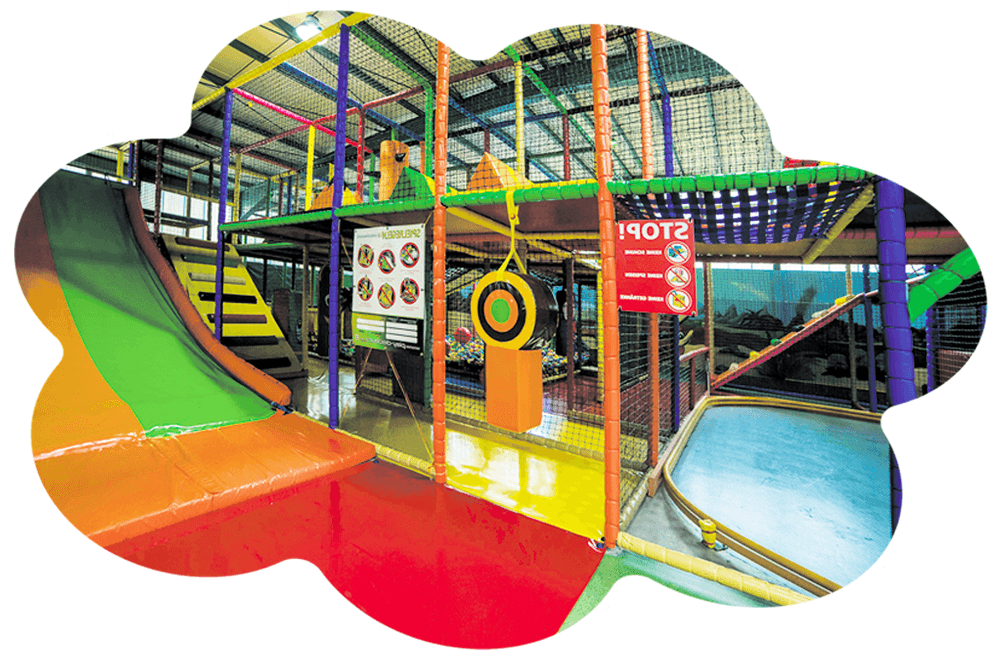 Here it goes steeply downhill. So this slide really gets going. This slide is not only visually reminiscent of a volcano, but is also simply one of our hottest attractions in Darmstadt.in Darmstadt.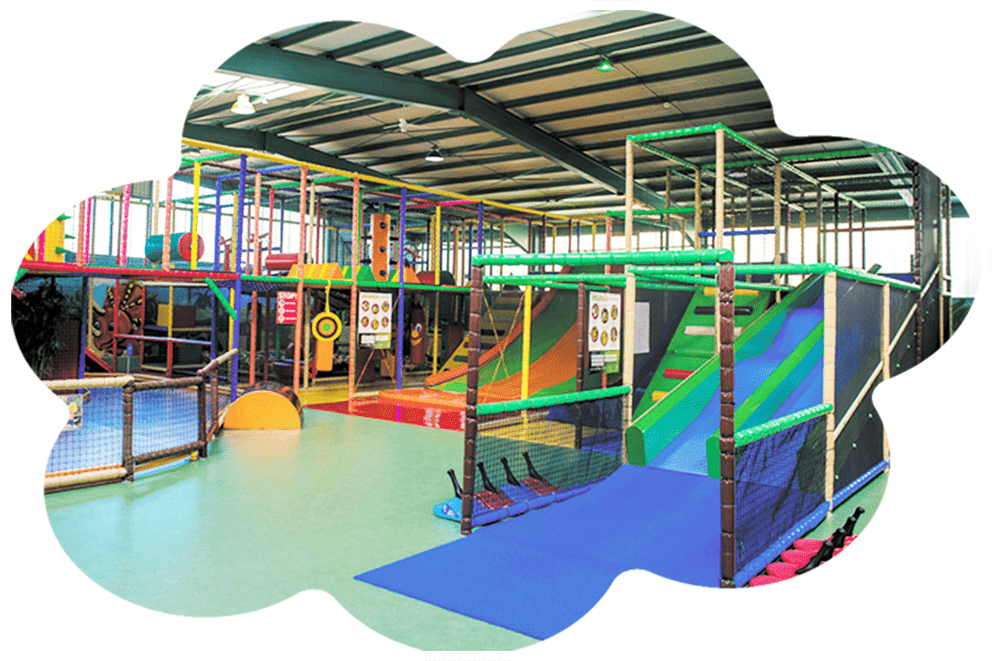 Kids love to slide, and we too love the feeling of whizzing down our slides and feeling the wind in our faces.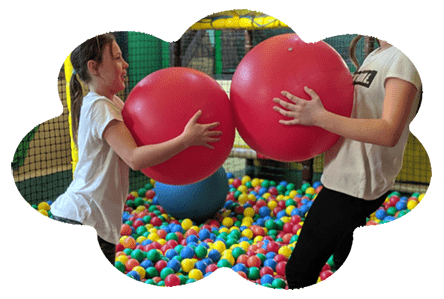 Popular with big and small children - our Bball pool. Romping and playing in the small colorful balls in the little colorful balls children never get bored.
A massage simply does you good. Here we have an attraction that is aimed primarily at adults.chted to adults. Just let yourself be massaged while the children are playing within sight.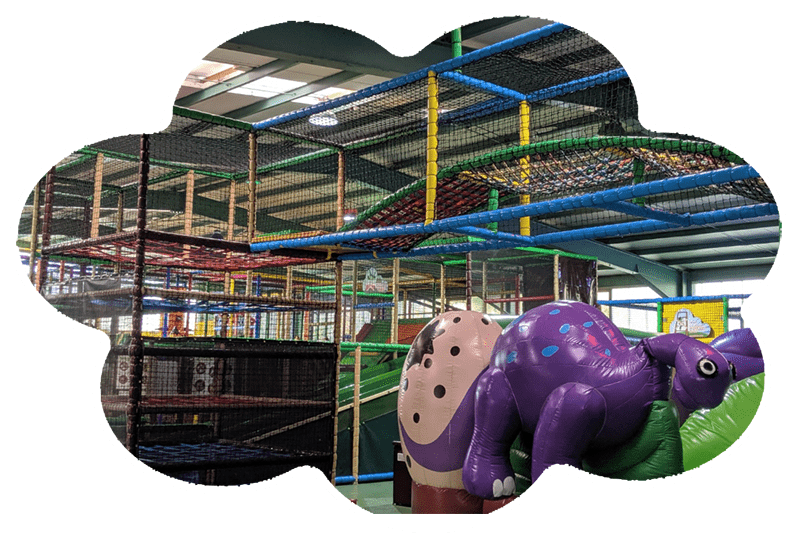 Kids can explore our indoor playground from above on our climbing bridge.from above. Climbing enthusiasts will get their money's worth here.
Leisure activities for the whole family in Maxiland in Darmstadt
Our indoor playground Maxiland is a true children's play paradise in Darmstadt. Regardless of wind and weather, we offer you the ideal leisure activity for undertakings with children. Our numerous attractions not only make children's hearts beat faster.
The whole family will make eyes when they discover our varied attractions in our children's playground. Go on a discovery tour together with your children in our indoor playground in Darmstadt (please note weight restrictions in each case). Fun and excitement are guaranteed here at Maxiland in Darmstadt!
Action-packed activities with children: the attractions in the indoor playground Darmstadt
Especially on bad weather days or during the vacations, there is often the question with children what you could do and what leisure activities there are nearby. Fortunately, Maxiland Darmstadt is your indoor playground nearby.
Spend entertaining and action-packed hours here together with the whole family. We offer numerous, varied attractions for children and adults. In our indoor playground in Darmstadt you can romp, run, jump, climb and play. With the attractions offered in Maxiland Darmstadt, there are certainly many leisure activities that will bring your child joy and amusement.
The attractions in the indoor playground in Darmstadt
At Maxiland in Darmstadt-Griesheim we have a great selection for both the small and the big play kids to make an unforgettable family day. Numerous attractions for young and old are waiting to be made unsafe at Maxiland Darmstadt-Griesheim.
The kids can climb the Wabbelberg, whiz down our various slides, move like spiders through our Spiderwall, give their best on our climbing bridge and experience many more attractions. The adults are welcome to use our chill lounge or get carried away by the action in the indoor playground Darmstadt, e.g. at our fun slot machines.
Indoor playground Maxiland in Darmstadt: attractions for toddlers
Of course, we have also thought of the smallest visitors to our indoor play park. In a separate toddler area, children between the ages of 0 and 4 can play together - undisturbed by the playful ones on the other attractions.
The toddler area is namely separated from the rest of the indoor playground with soft low walls. In the toddler area of the Maxiland indoor playground in Darmstadt there are even trampolines for the smallest ones.
Vacation time is the time of family and activities with children
Much better than lying on the couch, watching TV and being bored: a trip with your children to the indoor playground nearby - to Maxiland in Darmstadt. Come to our indoor playground to give your children variety and joy in their free time.
With our attractions for the whole family, boredom is guaranteed, because our leisure activities have something for everyone. With a lot of movement, the strengths of your children are playfully promoted and also motor skills, agility and team spirit are increased.
In addition, not only the children have fun at our attractions, we also offer adults varied leisure activities. A trip to the indoor playground Maxiland in Darmstadt is an activity for the whole family.
Darmstadt with children: Fun for kids in indoor playground Darmstadt
Shimmy along our Spider Wall like a human spider, whiz down our roller slide or put your soccer skills to the test. These are just three of our versatile attractions that provide variety and fun during a trip with children to our indoor playground in Darmstadt.
In our indoor playground in Darmstadt, children can romp and work off their energy to their heart's content. By the way, your child will also train his motor skills and endurance while playing on our attractions.