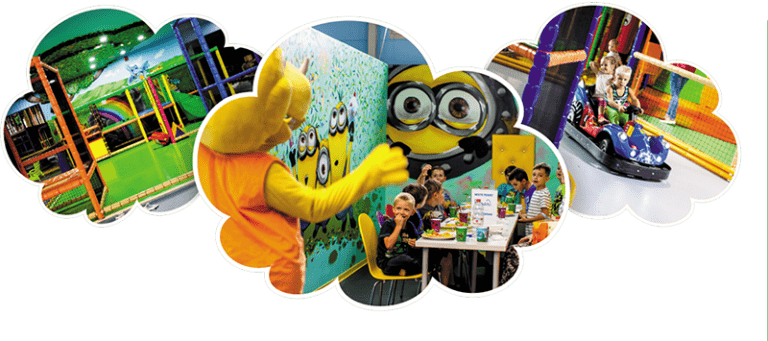 Group excursions in Maxiland Darmstadt
Plan your trip with children now
Are you planning a day trip with children?
However, you are lacking ideas for an educationally valuable adventure excursion with children?
An indoor playground is just the right destination for an excursion with children. Because this group activity is guaranteed to have something for everyone. In addition, you have planning security, because you can look forward to the day trip to the indoor playground in Darmstadt completely independent of the weather.
Group advantage in indoor playground Darmstadt
School classes, Kiga-groups and clubsn we offer of course also a reduced entrance fee. Please contact us if you are interested in an adventure trip to the Maxiland Darmstadt please in advance. in advance. The group rate applies to a minimum of 20 paying participants. Up to 3 accompanying persons 18 years and older have free admission.
If you have any further questions or would like to contact us, please use this contact form. We will get back to you as soon as possible. Your Maxiland Team! 
School classes in the indoor playground Maxiland in Darmstadt
With a day trip to the indoor playground Maxiland in Darmstadt, you ensure a change in the school day. After all, the school trip to the hiking day doesn't always have to go to a museum or the zoo.
Playful group activities such as an adventure trip to the Maxiland indoor playground in Darmstadt mean a lot of fun for school children and are educationally valuable at the same time. Movement is encouraged at our various attractions. At the same time, an excursion with children to our indoor playground in Hesse is just the thing to develop social skills. After all, when playing in a group, you have to compromise, find solutions together, but also learn to deal with disappointment.
So a school trip to Maxiland in Darmstadt is the ideal idea as an excursion destination with school children.
Kindergarten groups in the indoor playground Maxiland in Darmstadt
For children in daycare centers and kindergartens, a day trip to Maxiland Darmstadt is a special highlight in their daily kindergarten routine. The children have extra fun playing, letting off steam and exploring Darmstadt's indoor playground.
Our attractions are pedagogically oriented. During the group activity in our indoor playground, spatial perception, motor skills as well as cognitive areas in the brain of the children are promoted through play and movement. Therefore, as an indoor playground in Darmstadt, we offer the ideal excursion destination with children.
Groups and clubs in Maxiland Darmstadt
If you want to do something with kids in your club or group, a day trip to Maxiland Darmstadt is just the right choice. Because our indoor playground in Darmstadt is not only the perfect bad weather activity with kids, an adventure trip to us also encourages the kids to be active.
For others, "classic"activities and excursion destinations such as the zoo, museum or cinema, children only passively watch and listen and quickly lose interest. However, we offer children a variety of exercise options in our Darmstadt indoor playground. From climbing, playing soccer, jumping on the trampoline or sliding to basketball and rodeo riding.
Advantages of an adventure trip with children to the indoor playground Maxiland in Darmstadt
Regardless of weather: with this bad weather activity rain and cold temperatures can not thwart your plans

Pedagogically valuable: In addition to motor skills and mobility, the cognitive areas of the brain are also promoted and the children's self-confidence is strengthened

Safety-tested attractions: Safe play is guaranteed with our tested attractions and play equipment
Lots of exercise: By romping and climbing on our attractions children are more balanced